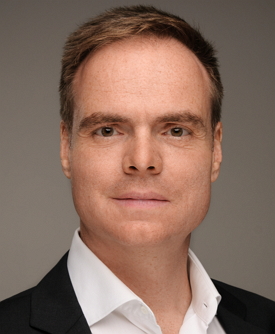 Manuel Schoeppl
IT Generalist
Excellent communication and people skills up to C-level. Successful experiences shaping IT architectures, leading teams, steering projects, building secure infrastructures, delivering service.
Manuel Schoeppl

Munich - Germany

manuel [at] schoeppl [dot] com

manimalone
Employment
Technical Lead

Since August 2018

YOUnitedFIT - Fitness Startup - Munich, Germany

Design of an innovative software solution for the professional fitness market based on standard hardware.

IT Freelancer

Since September 2017

Business Software Consulting - Munich, Germany

Mainly ERP Consulting for an international electronics parts distributor.

IT Project Manager

September 2017 - November 2019

RISA Consulting - Munich, Germany

Several projects in the area of Information Security at Allianz Technology. Database encryption and Email encryption.

IT Supervisor

April 2015 - December 2016

Roland Berger Holding - Munich, Germany

Responsible for the IT Support worldwide with more than 35 offices and 15 team members under direct coordination

Intl. IT Coordinator

1998 - March 2015

Roland Berger Strategy Consultants

15+ years IT coordinator and advisor for international offices for one of the leading strategy consulting firms.

Entrepeneur

1995 - March 2015

Lannet, S.L.- Madrid

19 years IT generalist experience building and running an ICT services company (IT administration, networking, IT security, Internet).

IT Manager

1993 - 1995

Audatex Spain

Insurance-automotive sector.

Several occupations

1988 - 1993

Several companies in Germany and Spain.

Analyst/Programmer in banking and nuclear facility - Sales Consultant CAD/CAM - Product Manager Sparc Servers

Graphics manager

1987

German Army

Responsible for an ICT graphics system in a NATO Top Secret military environment in Germany.

IT & Economics Specialist Education

1983 - 1986

Pfanni Munich

Three years technical and commercial education
Education
Several Courses

2015 - 2018

Self study courses in mooc format. Industrie 4.0, Project Management, ITIL Foundation

CISSP

2006

ISC2

Self study for the Certified Information Services Security Professional (not renewed in 2009)

IT & Economics Specialist

1983 - 1986

IHK Munich and Oberbayern

Practices at Pfanni AG - Munich.
ICT Skills
Conceptual

Troubleshooting

Administration

Diagnostics

Auditing
Functional Expertise
ICT Architecture

Consulting

Training

Project management
Geographic focus
Germany

Spain

Europe

USA, CAN, AUS

Rest of the world

Afghanistan, North Korea
Languages
German

Spanish

English

French

Mandarin
Personal Interests
My family

All my passion flows to my wife Ana and my two boys Angel (22),

Eduardo (18) and our dog Sam.
Scuba Diving

I'm a PADI Advanced OWD since 2009.

A dive trip to the Red Sea and another to Cuba is pending
Bakery and Cooking

I do bakery at home since 1995. My specialities are bavarian style Apfelstrudel, tiramisu cake and fruit cakes with creams. I also love to cook for my family and friends. My recipes range from traditional spanish paellas and grandmothers dishes to dishes inspired by cuisine from all over the world.
Race walking and padel

Race walking with my wife. And some padel play. It is a kind of mix of tennis and squash. Padel has a low learning curve reaching quickly a high fun level. It is not very well known outside Spain and some LATAM countries. I also do some fitness training.
Basic Data
I'm living in

Munich - Germany

Nationality

German

Civil status

married

Driving license

German since 1984
Contact info
Manuel Schoeppl
Mona-Lisa-Str. 5
81827 Munich
Germany


Email: manuel [at] schoeppl [dot] com
Phone: +49 (0)176 2141 2228


Please feel free to add my vcard